I used this week balanced with studies and movies with my pavilion dv2 a bunch. in earlier, i have spent my two whole days for watching my husband's new drama titled
My Girlfriend is a Gumiho
and succesfull made my day brighter. The scene was so beautiful-- as usual in korean drama. Lee seung gi played with Shin min ah, the pretty actress from korea. The story tell us about Wong (Lee Seung Gi) whom always followed by Miho (Shin min ah) because she gave her bead to him for rescue him and give feedback after woong draw the nine tailed for her in the sacred-paint which had jailed her for 500 hundreds or more. Day by day fully with jokes and funny conv by them, and Miho whom doesn't know about the real world after 500 years. I was learned about shared something important and care for the others, don't do anything bad for someone who had doing bad things for us, always hope and fighting for our well-future, and believe in true love haha. Oh my.. korean drama is the best for making us believe about love is something nice but have hard side which can make us cry a lot. I were crying a lot for this one.
after ended the korean drama, i searching for japanese movie which i already interested long ago before, it titled I Give My First Love to You- you can call me that i addict for romantic genre :)
but i can't find it in Barel shops anymore, so from now on i still downloading part by part with UI's hotspot. but it will be saddest movie for next week because i've read the comic and it was so sad.
Next movie is titled Howl's castle. I got from my friend when i did the mid-test task for accounting and waited for the yellow bus. He said that he really like this one and push me to watch this film as soon as possible. Okay, after watching it, i really felt wow for the plot and story behind the film. i learned for loving someone not for their physically and act gently for anybody-include someone who had doing bad things for us. saying sorry after doing bad things, and don't feel easily to give up. the graphic is so nice, the color are soft. the sound and songs are great enough. disney pixar really did cool things :)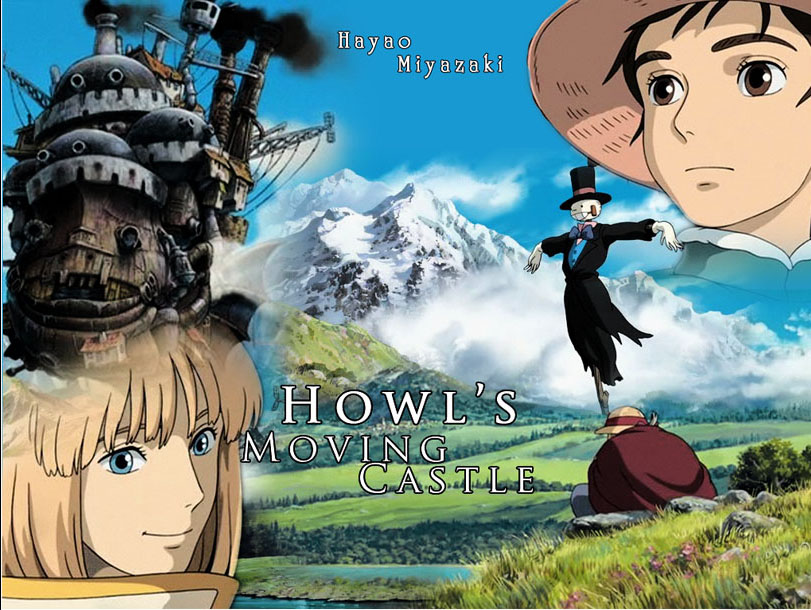 The third movie is Seven Pounds. Oh my.. this one really sad to watched. I felt the feeling of main actor about why he want to give his heart, eyes, kidney, and many more from his body. I knew that he want to cover his guilty feeling for making someone his loved dead. he had a really bad and scary night everyday while he slept. he want to die everyday. he even gave his own home for someone he doesn't know to make their life better. i love this film. You should watch this one :')
Okay, in my waiting list movies there are brokeback mountain, monalisa smile, i give my first love to you, maruko chan- live and dan brown's also his novels. i need the more night to spend them :)