a book called The Kite Runner

This book tells the story Hosseini immigrated to the U.S. from Afghanistan and became a physician, a profession he only gave up after the success of his novels.
The Kite Runner
is his first novel, and runs in a sort of parallel to his own life. Amir, the main character, grows up in Afghanistan and ends up fleeing to the U.S. during that country's decades of violence.
The Kite Runner
is one of those excellent books where fiction may give one a better introduction to a reality that nonfiction ever could. The characters are imaginary, but in a sense they are very real, telling stories about their country's history, its culture, its religion, its prejudices, and its wars. Amir is an upper-class Pashtun who has a conflicted friendship with Hassan, the son of his father's Hazara servant. Much of the book centers on Amir's guilt over an incident from his childhood and his struggle to redeem himself.
While reading this novel, I'm in for crying and entered the world of Afghanistan. How difficult they are to survive the war and heartache in betrayed by those we love and regret for what we have done before. In fact, this novel really made me cry. No wonder, The Kite Runner able to occupy the number one best seller in the American version of Time News. It's really good!
And finally in 2007 The Kite Runner was in the film version produced by Steven Spielberg and directed by Marc Forster, and the film was nominated for a Golden Globe Award for Best Foreign Language Film in 2007. The film's score by Alberto Iglesias was nominated for Best Original Score at the Golden Globes and the Academy Awards.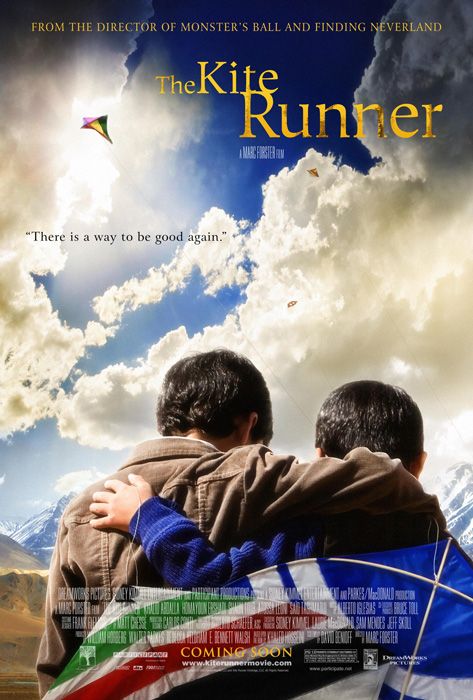 The Kite Runner film

Zekeria Ebrahimi as Amir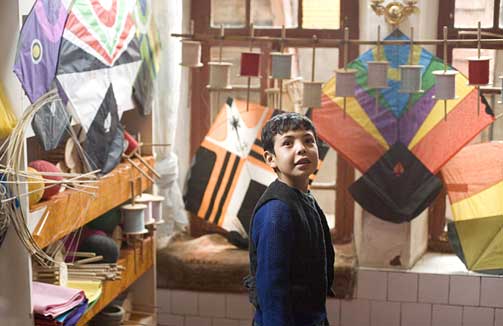 Ahmad Khan Mahmidzada as Young Hassan

my favorite scene, when Hassan promised to you (Amir) a thousand time. Made me cry

Though the child actors enjoyed making the film, they and their families have expressed worries about their situation now that the film is done. Ahmad Khan Mahmidzada (young Hassan) said regarding one scene "I want to continue making films and be an actor but the rape scene upset me because my friends will watch it and I won't be able to go outside any more. They will think I was raped." The scene has been depicted in a less harrowing manner than originally planned: there is no nudity in it, not even underpants are exposed; an attack is shown, and a sexual aspect is suggested only very briefly at the end of the scene, by a trousers buckle being undone, trousers being tugged slightly down, and unzipping a fly. Even for that a body double was used.

Then, You should go to the store and buy the original or going to your friend's home to borrow this excellent novel or DVD. Let's do it! Because it is already Holiday. Use your time wisely, buddy.